Monday, December 22, 2008 @ 1:57 AM
he is so dazzling !
wait ! i need to watch it again ! ah T_T why why i am so lazy . i just finished half part of twilight . hahaha
man ! i am collecting rob's pics
what??? am i ? HAHA YES I AM !
so i chated with jessica today , um her name is yunhee, but i prefer call her as JESS .keke
he like rob too , and we spazzed like crazy . how she said that she really want to have boyfriend like rob .LOL XD who wouldnt . and how rob's boddy is what a girl want . HAHA LOL Jess:3
and i hear her voice ,and it's so child sound alike. hahaha
cute man ! hehehe .
robert cut his hair .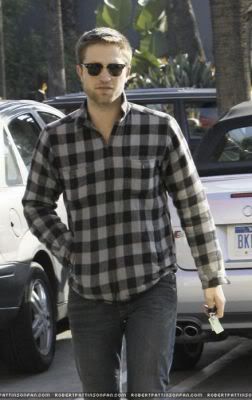 cred;www.robertpattinsonfan.com


hahaha it's look hm what 's that rapi ~ haha but the beard , oh pwease . hahaa
somehow with his new hair , he looks like my ex english course teacher , sir craig ! oh i want to meet him , tanpa sengaja di plaza. haha where are u mr.craig?

oh oh . edward cullen . i want edward cullen .
haha i remember what tiwi said about
HONGWARD . hehehehe :3
yes i want hongward then . hahah