Friday, October 31, 2008 @ 7:34 PM
The One
Enjoying continuous success in Korea since their 2007 debut album Cheerful Sensibility, F.T Island is also developing their music career in Japan. The band's latest Japan release includes the titular The One featuring English lyrics, plus two additional tracks sung in Korean and Japanese.

First Press Limited Edition is limited to 10,000 copies and comes with an original photo card (1 of 5 randomly selected designs) and a DVD featuring the music video of The One.
I WANT IT I WANT IT !!!!!!!!!
moneeeeyyy
[~IDR$196,401.75]
aaarghhh
and there is sign's card
omygod i really want it
*diessss*
Wednesday, October 29, 2008 @ 10:44 PM
only you .
so . internet was so damn to me !!! what do u mean by that spidi kampyeeet~~ !!!
gezzz you suckkkkk T^T
so i cant post here,and you know what??
it's 1 more hours left to Thursday,
foolish speedy , cuss you T-T
so ,today , i went to hanamasa,and i eat too much T-T lucky , i got the reward card from last time i went there with the big families, hahaha,
so it's freee , hahahah;D
ah ,today is so boring day, not just becoz this stoopid internet, IHATEYOU but sometime ican LOVE YOU that much,ughhhhh D<

wanna post some pics hahahaa


ami


v
yesterday was her bday , kkkk,but i am not the one who threw her the eggs and flour , hahaha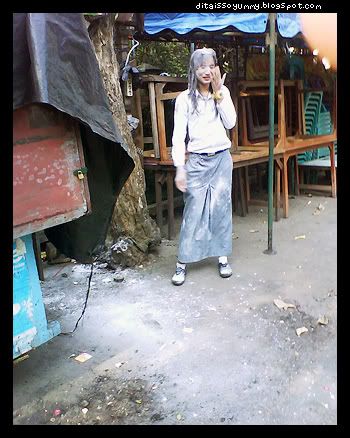 me @ hanamasa today v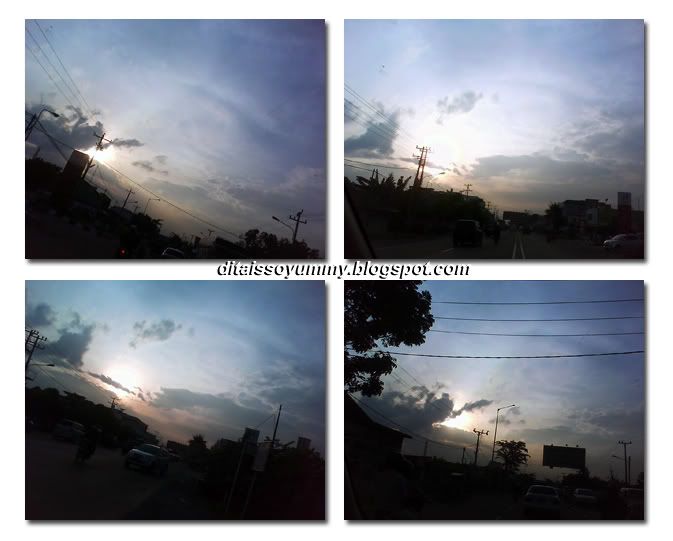 ^the way go home



^these pics was taken about last month when BUBER ,hehehee

yeah so that's for today


Monday, October 27, 2008 @ 4:10 PM
for you i will
i dunno why this post title like this ,maybe because i remember the song of teddy geiger ,hahaha


^peace^



and then .
hmm what should i say more
ah right now,i'm waiting for my mom to pick me up from accademy . yes,eventhough today isn't my day to come here but i come to discuss some materies of math,oh god !!tomorrow is

math MID TEST
okay ,can u imagine it ??
MID i repeat MID geeee -_-'''''
i hope i can pass it , !! AMIEEN .
oh my god, i really want to take my colorful sensibility part 2 from cici recca,well,she smsed that ,it has been arrived,omg i am so excited !!! kkk

and i love that morning call of FTI ,hahahah i used that to my alarm sound this morning ,kk and i was like chu chu chu from hongki??? hahah that's so sweet from him !!!


bbobbohae hongki oppaaa !! <333

bbobboeui morning kisss <3> chup chup chup chup ,hhahah i am listening to it now, hahahahaha


believe it or not , hahaha
and fortunately,blogspot support can save what we type ,even it's error,but the draft still there <3>PRIMADONNA song and theeeennn ... i saw a pamflet which is written PRIMADONNA , hahah what a lovely~but unfortunately i dunt have time to take the camera, hahahaaa.okay that's for today hahaha .










Sunday, October 26, 2008 @ 7:05 PM

welcome to my house !!!!

so i have downloade the ft island - first island(live album)
omygod and it's so so so so AWESOMEEEEEE
i cant stop say that is SO AWESOME i repeat .
and singing live make hongki and wonbin's voice more powerful
yeah .
and my fav is HAENGBOKHAMNIDA and PRIMADONNA
wonbin said " pri neun saranghamnida " or "prima neun saranghamnida " he changed the rap part omygodHANSARAMAN when i wrote this,and there is so LOUD i mean the fans scream so LOUD ,i dunno what's happened there, that make me want to have it SOOONNNNNN , omygodd THEY ARE SO SO LOVEEEEE , they are the BEST boys i love you more and more,
ah and when ft sang ft island songs hongki said"welcome to my house" that's so cute i swear ,hahah and yeah the intro of haengbokhamnida so coollllll.
new intro,
u will never hear that except in their live cont and i want it !!! okay I WANT IT !!!!!!
ya ALLAH lemme meet and watch their live concert next year or whatever ,i really want to meet them again~~
aaarhhhh and then sudenlly haengbokhamnida is playing now.
I AM HAPPY
and then and then i was browsing in soompi,and i found that sooey post the inkigayo perf and that so so AWESOME MAAAN !!!
i cant stop saying AWESOME , hahahahaa
heavenSARANGIYA hahah that's so cute JIBCHAK the intro is also awesome,nice guitar playing jonghun ah and gorgeous rap of wonbin oppa. kya they blended so good together*aneh banget ini bhas inggrisnya* hahaha
and


i love them for sure




hongki oppa nae keo ya ! dont touch !! XDDDDD


-----------------------------------------------
so , last wednesday i went to sabbi's house to make"manisan"
and then i took this picture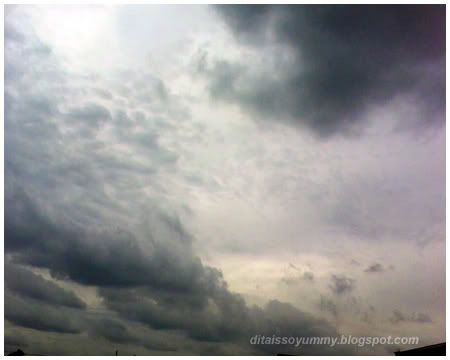 bad quality -_-" i mean my hp's camera
geezzz

and then las sunday i went with widya,
we met and then we did the "TRANSAKSI" hahahaha
you know what i mean , kkkk


-3- =

poppy

loves this emoti hahahahx33333


----------
ah ah ah i forgot to mention "FIRST KISSS"
that's totally so sweet , hahaha ,and the pri's screamed along the songs, haha
of course becoz , the setting of the stage were like this~~ah i searched it but i forgot where i put it ,aish ,
hahahaaa
>___<



Friday, October 17, 2008 @ 9:31 PM

i got my new*look at my wishlist*

hahahhahahaa yes i got it lalallaa.
*pokes my mom*
and now you know what???
that dvd is killling meeee
dadddy~~gimmeeeee money pweaseee hahahaaaaaa

oh yess!!!
today the cd was out
so then i listened to it and i fell in love with noreul saranghae(love is)
wow that song so catchy in my head hahahaaaaa
and HEAVEN ! the intro is SO COOL BAYBEEH~~
wowaa i really love this
cant wait for my copy to comee, hehee
<3333

Wednesday, October 15, 2008 @ 9:57 PM

worse day ever

oh my
aku tuyh bodoh bego stupid pabo idiot segalanya lah
kayaknya aku yg THE WORSE di kelas,
apa2 ga ngerti apa2 lemot .
udah bljr juga ga ngerti

T-T
i feel like i want to cry that time
oh no i cried that time.
today is really the worse day ever

and i miss poppy T-T
we havent chat like in years?
D:

Tuesday, October 14, 2008 @ 3:17 PM

at bimbel(accademy)

today is my first time to come to an accademy
hahahaaaaa
and i dont know how it will feel
yeah...hahahaa
i hope this will really help me to increase my score at school
heheh
esp at exact lesson
T-T
i am so slow at exact
so why do i enter the exact classs?
fool me yeah T-T
so.....with i enter this accademy ,my scores will get higher higher and higher~~amin ya ALLAH !
and i will come back home on 7.30 pm
and then the next day i will have 2 test which are PPKN*dunno how to say this in english* , arabic ,oh my~help me
ah by the way
in this accademy there is free internet outside the lesson time
so i still can online for several minutes
hahahhahahahaaa
<3

Sunday, October 12, 2008 @ 10:51 PM

primadonna . . . ~

yehaaa~ today !! is sunday ,
hahaha everyone know it ditaaa
hahaha
today i have nothing special to share,hum,
ah today i went to my friend's house tary
there is open house in her house
so i came,hahaha,and just me and annis that came there
the rest ,her friends from her club
hahahhaa
and all of them are BOYS,omygod,
tary is so active lately in her school
omygod aku kok ngomomongin si tary pulak hahaha

so.
yesterday,
*ah this one supposed to tell in the prev post*
but okay i will post here
hahahaha
so,eldina,my friend celebrated her bday on sat.
and she invited us to pizza hut
we came earlier and then waiting for minutes.
and then she came,with her school friend.
btw eldina.tary .annis and ade,we are junior high school friend
except me ,tary and eldina,we've been friend since elementery school,hahaha
and with tary and annis , i always hang up,hahahaa
:D
and we took a lot of picture with tary's circle camera,=mommy i want it too= XD
hahah,and then i took it with me while we hang up,and i was like"ah it;s mine," but in real,hahahah it tary's haha,
so i will post the picsss~~
kk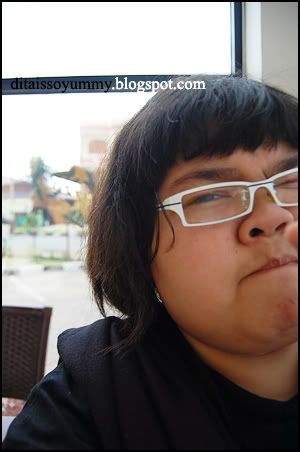 dita,ade,eldina^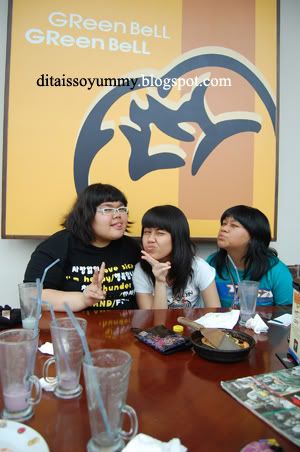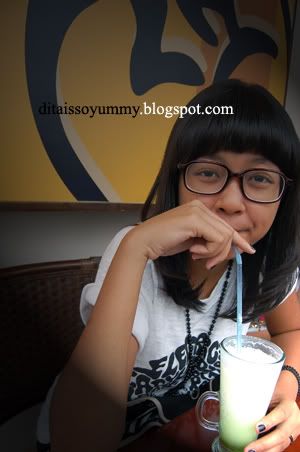 this is tary^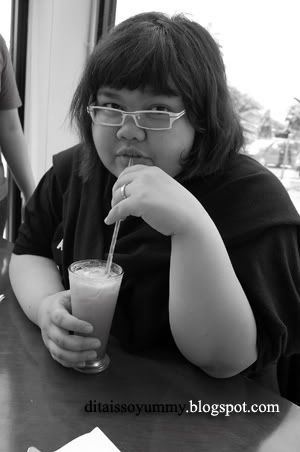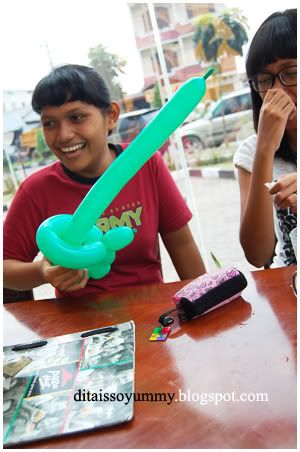 hahah i took this candid-ly ,they laughed so hard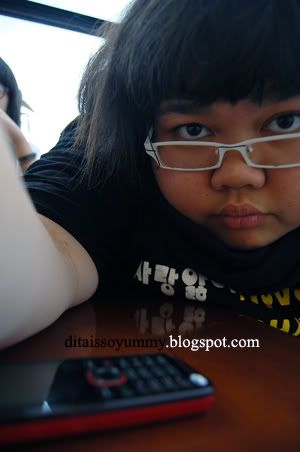 this is ade^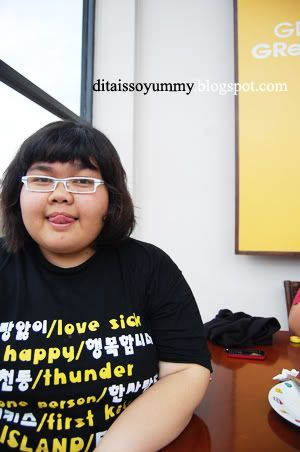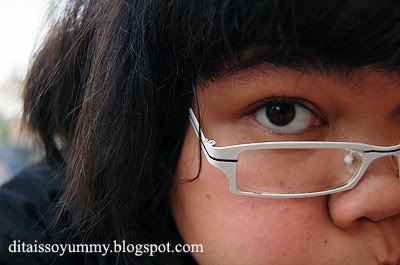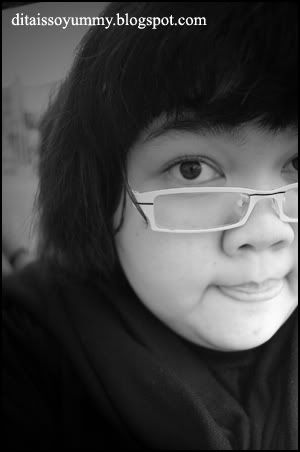 i am sorry to make ur connection sloww T-T
more D:
these are from like 2 weeks ago











BONUS ;D







hahaha you know we are couple ;D*run away*



backsound ; love is-ft island*maksa*
that's it for today !

Saturday, October 11, 2008 @ 6:42 PM

strawberry on the shortcake

hahaha why i usee that title??
becoz i ate it for the 1st time
hahah i sound so poor T_T
yes it';s so sweet with strawberry on it
and so pretty
so white.hahaha
hashahaha i love it so much =D
hahahaa
ah i got to go
i will post the pics later=D
heheheeee

-edit
hahaha i even took a picture of it
u know what??
after i ate that,
and then later i got stomache
my mom said it becoz that SOS<
but i dunt think so,lhhahahaa,i thought it becoz i ate too much be4 i ate that SOS.hahaha
and i bought it from bread talk storex3












and this day~
i hang out with my friends
kkk
so fun;D

Thursday, October 9, 2008 @ 9:30 PM

YOU GO GIRL !!!

hahah sound so hyorish,.lalalala.
geez.
next week you know what??
the mid test will start
mygod,that's so hard.
oh my brain .
please FIGHTING !
time to post my pics,hahah aiwth my cousin and others,
kk
hope u enjoy it ,and dont vomit hahahahahx3
with my cousins~~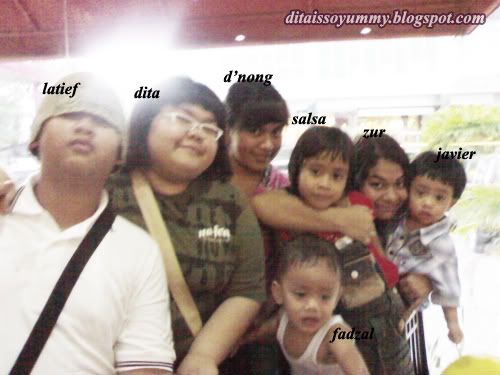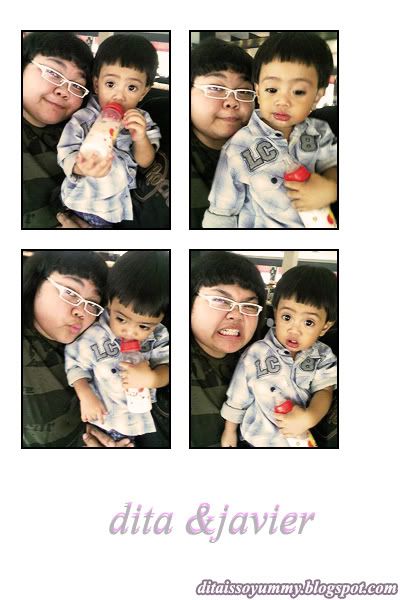 he is so cute,hahah we have same poni hair,hahaha

ah yeah
about when fasting time ,
this is real,no photoshop,
i took the picture but then i deleted it becoz i'm afraidm,dunno what i'm afraid about,
but then,my friend also i have ,so i send it from hers,
subhanallah~
ini gerhana bukan*stupid me*
i dunno why is this~




and last but not least my pics,haha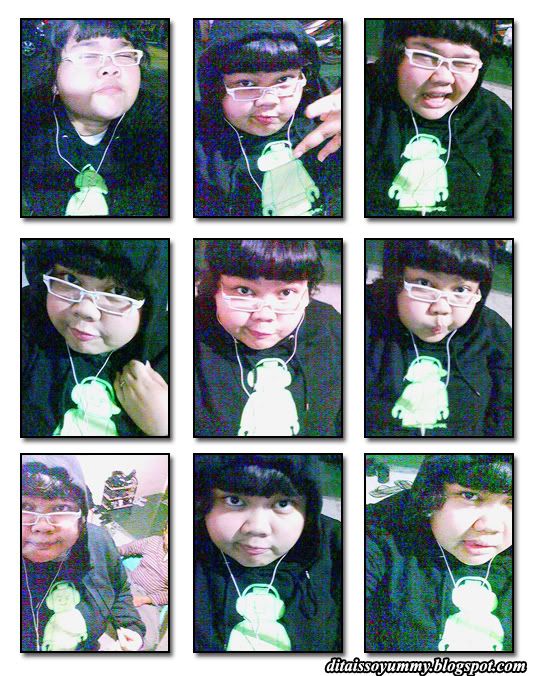 ohno T__T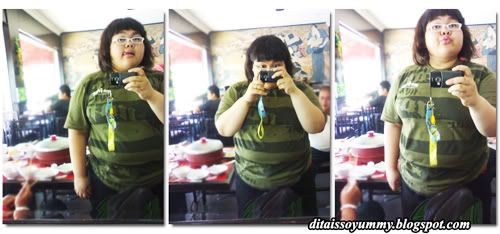 hahahaaa
pic maksa.
hahahahaax3


wtelf,
hahahaaa

Tuesday, October 7, 2008 @ 9:53 PM

nobody but you !

second day school,
i felt sleepy all day~
fiuh esp at chemistry time,
gezzz,i felt like i always YAWN YAWN AND YAWN hoowaaaah~
today i really , ah dunno how to say,
ah yes
i got new webcam today,
and my HP is coming back to me,after it's stayed on its hospital(read =diservice)
hahahaha yes i am so happy,
but then i really hope,i really hope my mom will buy me the new one.hehehe
;D
and yes . hahaha i just found these pics on soompi,
ohmygod i love his selfca for sure lalal~ hahaha
and i want to take pic like that too ,hahaha
CR : CAFE@MUSIC-HONG + Picdu@FTICN + FT Kyan!@FTISG/Sherteukie <3@Soompi {reups}+dita@FTIsland_Indonesia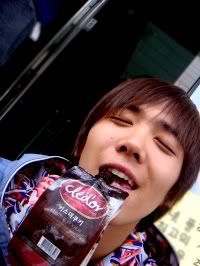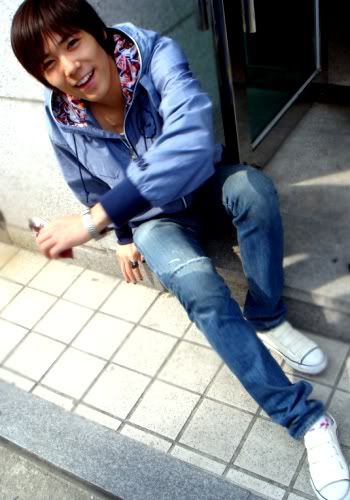 okay then~~ hahaha
i said in my prev post that i will post my new pics
but then
hahaha you know .lazysyndrome,
kkkk